Dancing since the age of 11 years old, Jason has won various State and National Championships in all three styles of Dancesport- Latin, Standard and New Vogue. In 2010, Jason and his partner represented Australia in the World Professional 10 Dance Championships in Ukraine. In 2013 Jason won the Australian Professional-Amateur Latin Championships and in 2014 Top Teacher Award at the South Pacific Championships. Jason has also previously represented Australia in international Salsa Congresses and is a qualified and well-regarded Zumba/Fitness Instructor. Jason appeared in the movie, Strictly Ballroom, and danced in the 2000 Olympics Ceremony.
Jason is a qualified coach, adjudicator and invigilator, travelling interstate and internationally for competitions. He is Licentiate Member of Australian Dancing Society (ADS), Australian National Dance Association (ANDA), Federal Association of Teachers of Dancing (FATD), International Society of Teachers of Dancing (ISTD) and Dancesport Australia.
In 2016 and 2017, Jason travelled extensively in Europe to further his study of high level competition and body movement technique training under Europe's top latin and standard coaches.
Jason loves teaching and sharing his knowledge with students. He enjoys seeing the increased happiness and confidence in his students as they progress through their dancing journey.
Here are some old photos of Jason when he was 11 years old going in his first competitions. He thought his child students would like to see him and have a giggle!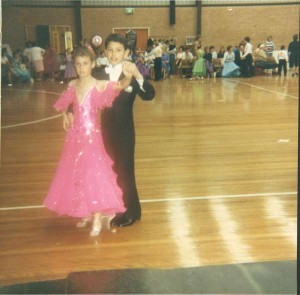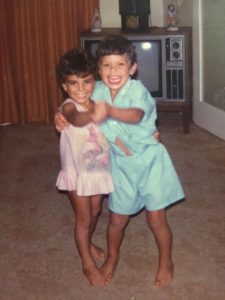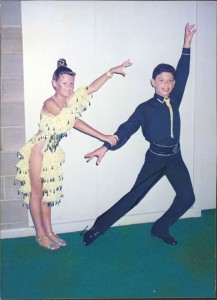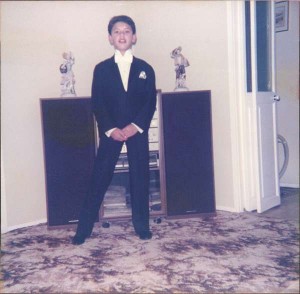 Kate has been dancing most of her life and is trained in Ballet, Jazz, Tap, Ballroom and Latin and ran her own Ballet School with 200 students as well as teaching in various Ballet Schools including English Theatre Schools.
Her professional career includes teaching and dancing on cruise ships for 6 years, touring NSW with Young Peoples Ballet Theatre, TV miniseries, ABC TV Bodyshow, and music videos.
During the aerobic boom she became an instructor which led to competing in Sport Aerobic competitions and she was successful in becoming Single Female, Doubles and Teams Australian Champion. She then represented Australia at the World Championships placing 5th and was a guest performer on USA televised Aerobic Championships.This led to her opening one of the first training schools for Sport Aerobic competitors and some of her students went on to represent Australia in World Championships.
With the desire to continue dancing and competing Kate began Ballroom dancing and went on to become Australian National Pro Am Champion and traveled to Singapore and USA achieving results in the finals of all Latin events.
Kate enjoys passing her dance knowledge on to todays' youth and the many positive social skills that come along with this style of partner dancing.
Maya was born in Japan and introduced to ballroom dancing by her family. Her passion and love for this sport is evident in her vibrant and enthusiastic teaching style.
Maya has competed in various competitions within Sydney winning various grade events and Pro-Am titles at the South Pacific Championships and East Coast Classic Championships. She is a qualified Assistant Instructor under Dancesport Australia in Latin, Standard and New Vogue.